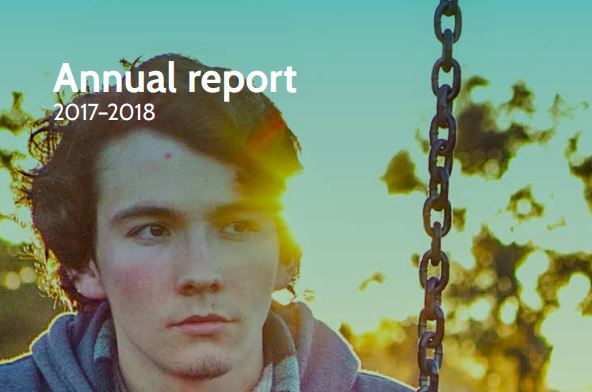 Andrew Bickerdike
20 November 2018
Helping give people the skills to build and sustain the meaningful relationships they need is at the heart of what we do at Relationships Australia, and we believe this work is part of the answer to tackling Australia's loneliness crisis.
As an active partner in the Australian Coalition to End Loneliness, Relationships Australia has been engaged in a growing community discussion on loneliness over the past few years. Through our Neighbour Day campaign we have been working to provide pathways for neighbours to connect, particularly community members experiencing vulnerability, including older Australians.
In our 70th year, Relationships Australia has chosen loneliness as the discussion theme for our celebrations and our 2017-18 Annual Report.
In this year's report, you can read about how our services around the country work with people experiencing loneliness.
Our report also details the work we have been doing in the area of family violence and our policy work responding to the review of the family law system by the Australian Law Reform Commission (ALRC).
Also highlighted is the work we have been doing with the Commonwealth Attorney-General's Department supporting the development of a National Framework for Elder Abuse, and for families dealing with ageing related issues. We believe that funding is required for services to help those families reduce conflict and build their capacity to deal with ageing related issues such as grief and loss, end of life care, retirement and inheritance, family violence, caring arrangements and elder abuse.
Our advocacy for people who have been affected by institutional child sexual abuse, including during the transition to the National Redress Scheme, and the need to increase the safety and wellbeing of children accessing our services across Australia is also outlined.
I encourage you to learn more about our policy and advocacy work as well as our research by reading our Annual Report, which you can find online
This year we have employed some new technology to illustrate that work and bring to life the stories that illustrate the day to day work we do with over 190,000 Australians. You can view our Year in Review here
Andrew Bickerdike is the Chair of Relationships Australia's National Board and the CEO of Relationships Australia Victoria.