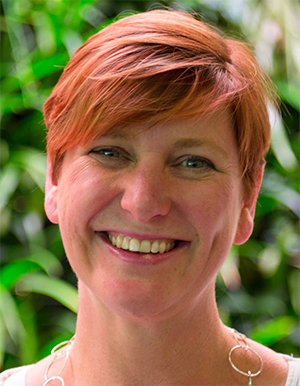 by Nicola Palfrey
22 May 2019
Community trauma events
A community trauma event is defined as an event that has a significant impact on a community's way of life, their sense of safety and their functioning. Far from impacting only those who have directly experienced loss or harm, the effects of an event such as a bushfire or flood can be felt by the whole community in the weeks, months and years that follow.
Not just a mini-me approach
We know that children are particularly affected by these experiences and we know that most children recover well over time, particularly when the right supports are in place.
These supports are not just 'mini-me' versions of adult based supports. Children need distinct, tailored supports that address the unique needs of child mental health.
A small but significant percentage of children (between 5-20%) will need additional support such as counselling after experiencing a community trauma event. Direct exposure or loss during the event and previous experience of adversities or trauma are some of the factors that can contribute to the need for a higher level of intensive support.
It takes a village.
The most protective thing for a child in their recovery is their relationships with those around them. We know that children are reliant on the adults in their life for survival, both in practical and emotional terms. They look not only to their parents and family members but to teachers, neighbours, coaches and community leaders for cues about how to respond and to know whether or not their world is safe.
In the aftermath of a community trauma event adults can be understandably preoccupied with the practical tasks of recovery.
Children need the opportunity to return to the safety and security of routines and structures as soon as possible after a trauma.  But the necessary focus on rebuilding physically and financially can mean that children's emotional needs take a back seat.
Evidence shows that it's crucial for children's recovery that they're listened to, reassured and supported – not just directly following the event but into the future, particularly at times that might be reminders or triggers for traumatic responses.
Children need to feel able to share if they are upset, scared or overwhelmed and they need to know that it's ok to take time to recover.
Supporting adults to support children
Children are very sensitive to changes in their parent's mood and behaviours and are often reluctant to share their own concerns if they think they will further upset the adults that they rely on. This can mean children are left to manage their fears and feelings on their own.
Without positive, open interaction with trusted adults, children can come to their own, often inaccurate conclusions.
These can include:
a sense that these events are happening all the time as they're repeated in the media
a feeling of responsibility or that children are to blame for their parents' distress
that they should be 'over it' and not still feeling anxious or upset.
It's crucial that adults take steps to address their own emotional and mental health in the aftermath of a trauma, so that they have the strength and capacity to emotionally support children.
The Community Trauma Toolkit
Adults who interact with children during or after community trauma events want to offer support and reduce the chance of ongoing difficulties for the child but are often unsure how to help or what to say.
Genuine concerns about making things worse or upsetting children can lead to a lack of action.
To support adults to support children, the Emerging Minds: National Workforce Centre for Child Mental Health has developed the Community Trauma Toolkit. The Toolkit includes resources and information for families, carers, educators, GPs, first responders, health and social service workers and community leaders about how to support children before, during and after a community trauma event.
The resources include videos, podcasts, fact sheets and workshops that help adults in the community to support each other and the children who depend on them.
The Community Trauma Toolkit is free to access here
Nicola Palfrey is Director Australian Child & Adolescent Trauma, Grief & Loss Network. The Emerging Minds: National Workforce Centre for Child Mental Health aims to build workforce capacity to better support children at risk of mental health conditions. The National Workforce Centre is led by Emerging Minds and delivered in partnership with the Australian National University, the Parenting Research Centre, the Royal Australian College of General Practitioners and Australian Institute of Family Studies.